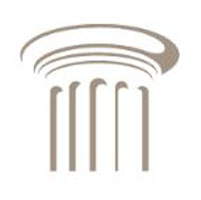 Xander Law Group
Miami Business Litigation Attorney
Xander Law Group is an experienced civil litigation firm in Miami that aggressively defends its clients' interests and rights. Its attorneys are experienced to handle your interest in any civil matter – both inside and outside the courtroom. Advise them on a wide range of legal issues, as well as aggressively and diligently strive to achieve the best solutions to the clients' interests.

As a Miami-based law firm, Xander Law Group has Miami business litigation attorneys providing passionate, results-oriented representation to business owners, entrepreneurs and others in a broad range of business law matters, focusing on Business Law, Immigration Law, and Appellate Law.
Commercial Litigation
Whether you are concerned about enforcing an agreement, are involved in commercial fraud, or need defending in a suit filed against you, we are ready to aggressively protect your interests in a variety of commercial litigation matters. While coming to a resolution prior to trial is more advantageous, there are times that trial is unavoidable. Contact Miami commercial litigation attorney Jason Weber to schedule a free consultation to learn about your legal options. Miami commercial litigation attorney Jason Weber has the experience necessary to protect your interest.
Read more here >>